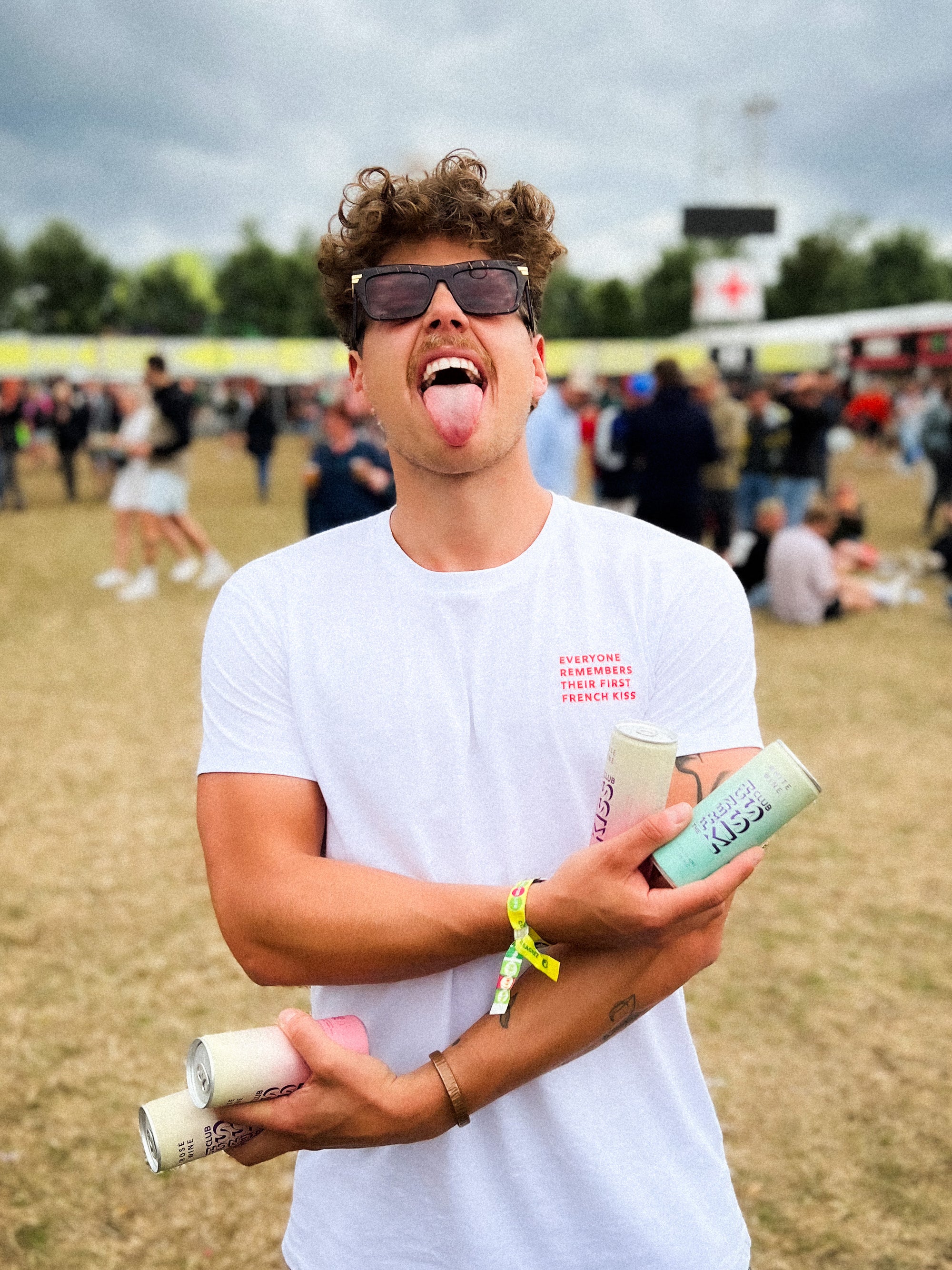 · By Vince Exotic
Sip, savor & celebrate with The French Kiss Club canned wine
Get ready to raise your festival vibes to a whole new level with The French Kiss Club and next time you're at a holy festival ground, discover how their irresistibly delicious rosé and white wine in a can brings a whole lot of fun and flavor to your party experience!
It starts with fun
Festivals are the epitome of joy, music, and good times, but let's be honest – lugging around plastic cups and fragile bottles can be a total buzzkill. Well, fret no more, party animals! Enter The French Kiss Club, the canned wine revolution that's rocking the festival scene. Imagine indulging in tantalizing rosé and crisp white wine straight from a convenient, portable can, all while reveling in the festival spirit. In this blog post, we'll take you on an exciting journey through The French Kiss Club's wild ride and show you how their canned wines are transforming the way we celebrate at festivals!
Conveniently portable: sip & shuffle!
Say goodbye to clunky plastic cups and hello to ultimate convenience! The French Kiss Club's canned wine is here to set you free on the festival dancefloor. These sleek, lightweight cans are the perfect partners for your festival adventures. No more worrying about spills or finding a place to set down your drink. Just grab a can, pop the top, and let the festivities begin! Get ready to sip and shuffle your way through the crowd without missing a beat.
A one-stop party paradise: get all your drinks at the same spot
Who wants to waste precious festival moments hopping between vendors for different beverages? Not you! Luckily, The French Kiss Club has got your back. Getting your softdrinks, beer and wine at the same bar makes us all happier. Also, taking an extra can is way easier for those moments you want to stay longer in front of the stage ;-). So, forget the hassle, grab your friends, and let the good times flow.
One means two
Do the math and get groovy with one can that holds two glasses of delicious wine. The best part? The can preserves the freshness and quality of the wine, ensuring that every sip is a mesmerizing experience. Get ready to unlock a world of wine wonders that will keep you coming back for more.
Let the festival adventure begin!
With The French Kiss Club, your festival experience just got a whole lot more fun, flavorful, and fabulous! So, when you're lost in the festival crowd, keep an eye out for those dazzling cans that promise a wine-filled journey like no other. Embrace the freedom of portable sipping, revel in the variety of beverage options, and let your taste buds dance to the tune of unforgettable flavors. Get ready to sip, savor, and celebrate with The French Kiss Club, the perfect companion for your ultimate festival adventure!