GIFTING
The French Kiss Club all season long <3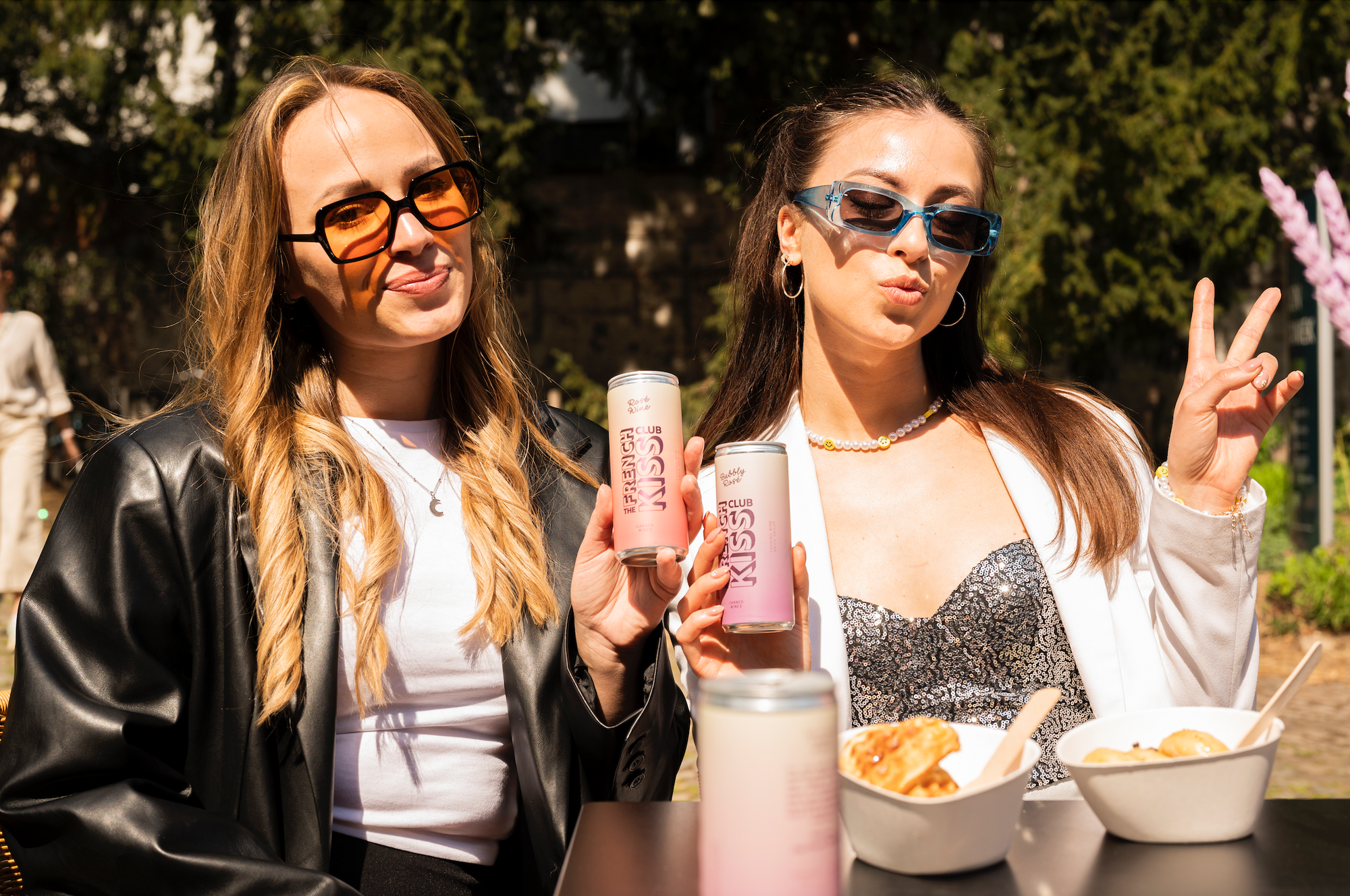 MAKE YOUR CO-WORKERS HAPPY
Keep some delicious wine in stock for moments to connect with your co-workers.
NEED INSPIRATION?
We've been brainstorming about the perfect place to hide our cans in your office:
Kitchen fridge
Office bar
Meeting room (why not?)
NEED MORE CONVINCING?
Contact us to get your personalised offer. Get a free 24-pack when your order exceeds EUR 500.
GIFT IDEAS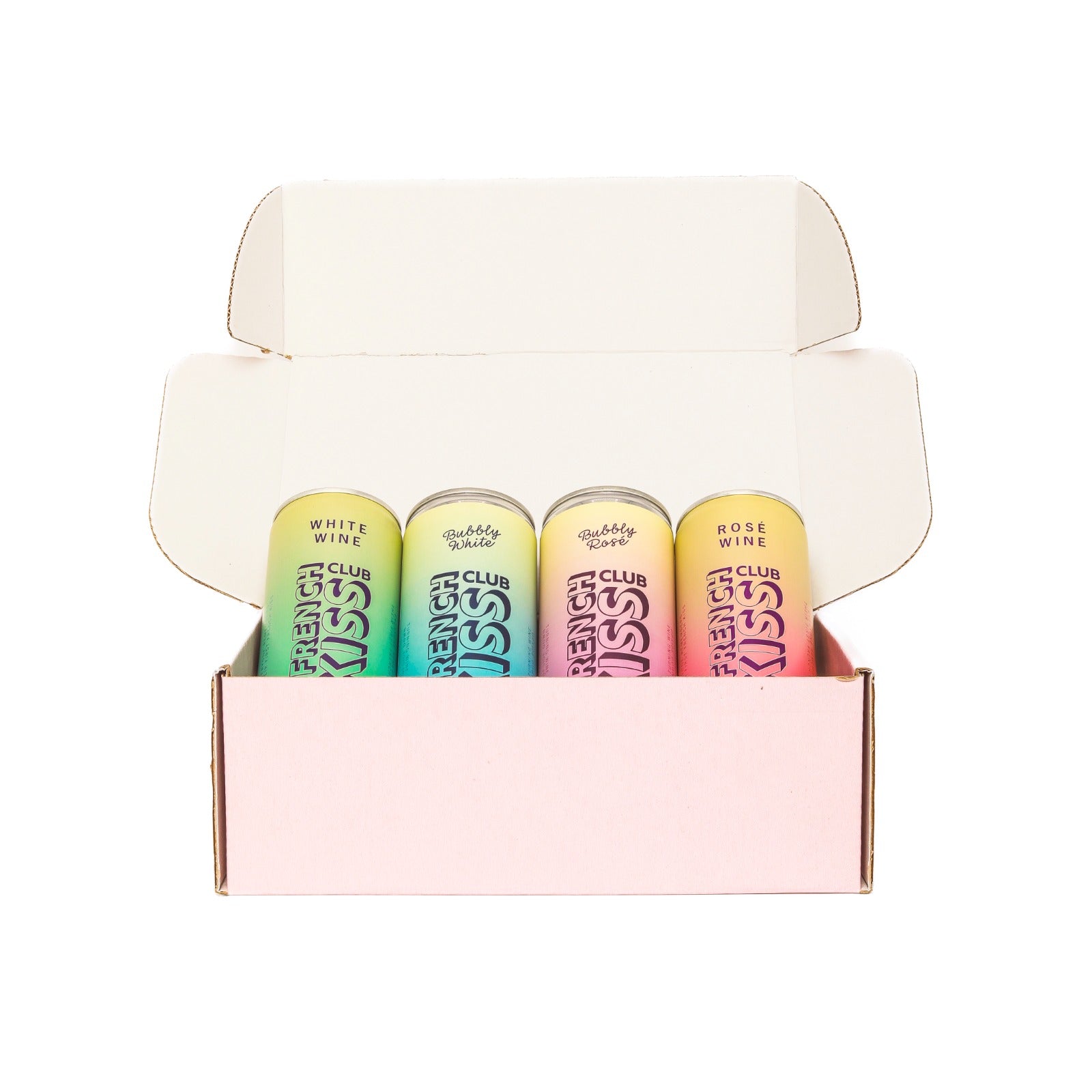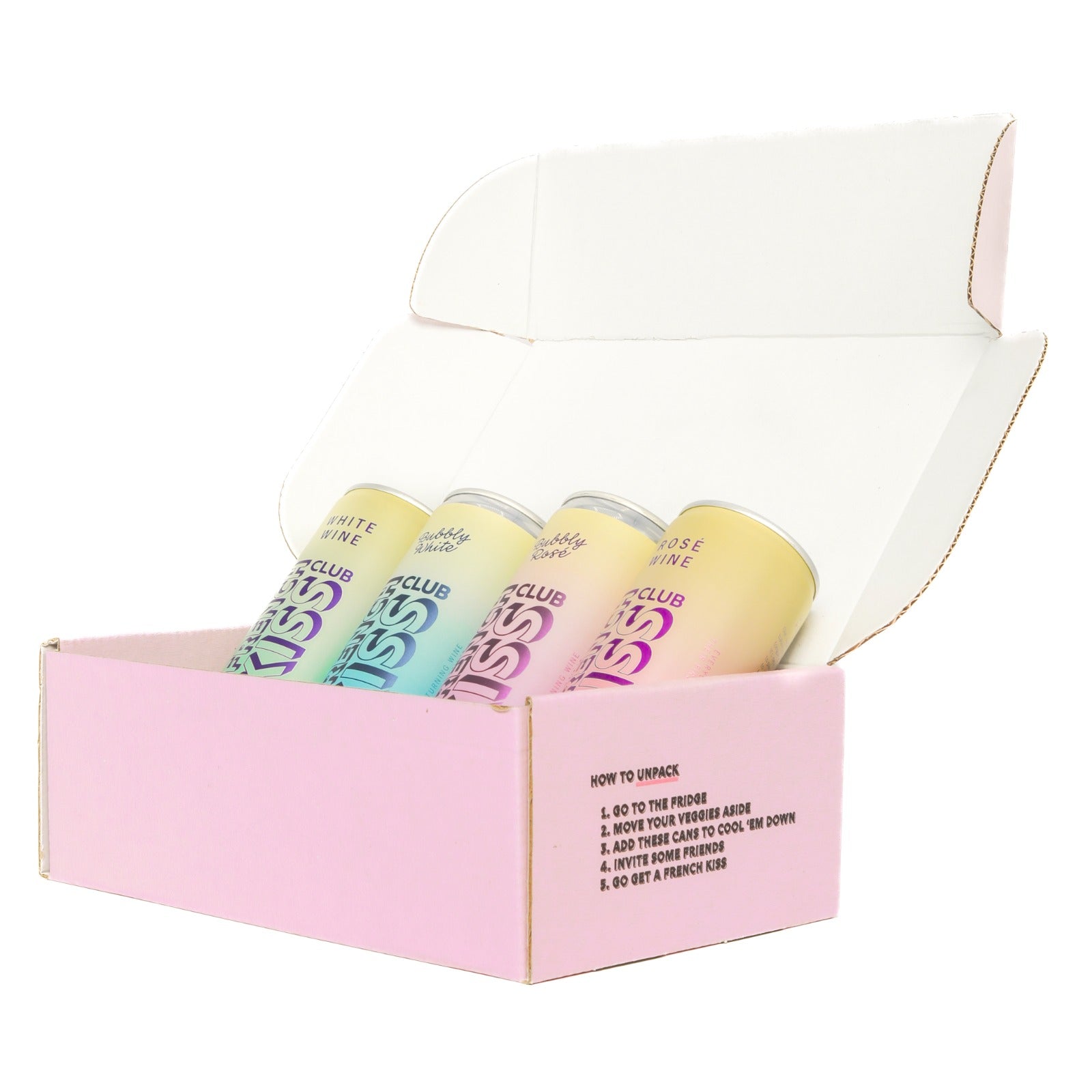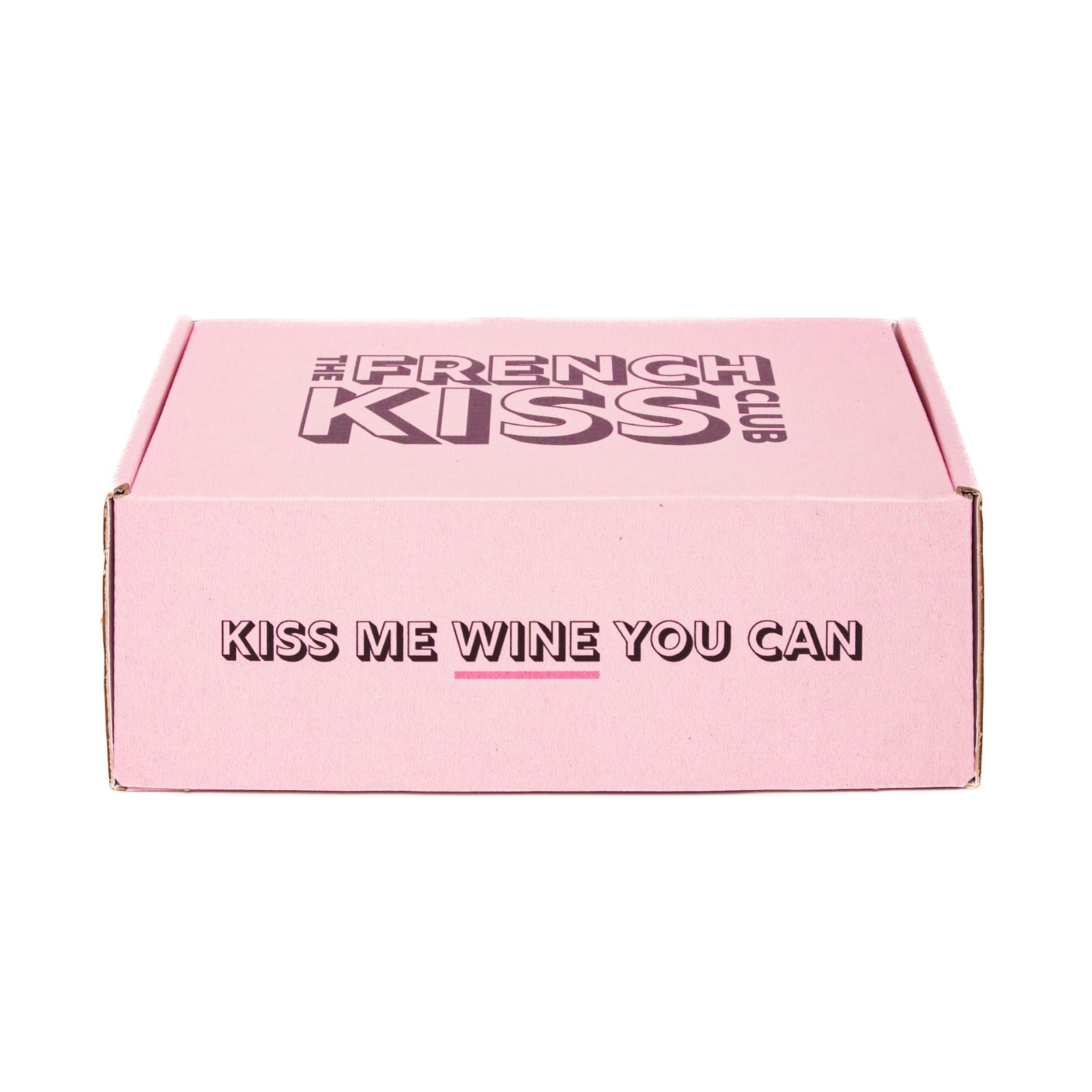 GIFT WINE FOR A GREAT TIME
When life gives you lemons, sell them to buy (canned) wine!
Our gift boxes are the ideal thank you note for your (corporate) events & will surely start the party!
Why gift canned wine?
100% French wine, 100% delicious
Recyclable cans, and all natural
Perfect for on the go, just like you
1 can 2 glasses, double the fun
Stand out!
Talk to us to personalise your corporate gifting
REQUEST AN OFFER
This is your sign to keep on treating your co-working, (business) relations and any other lucky receiver with delicious wine in a can.
Reach out to us, get an offer and start gifting!